In Memory of JLF trustee Peter Levy OBE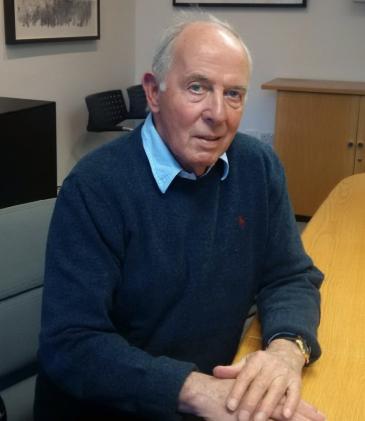 Peter served as a JLF trustee since 1975 and as Chair of the Board for 30 years until stepping down in 2018.
After leaving Charterhouse School, he qualified as a chartered surveyor and joined DE & J Levy - the property company founded by his father, Joe, and his uncle David - where he later became a partner. Following his father's retirement in 1985, Peter left to set up his own company Shaftesbury plc. It was floated in 1987 and Peter chaired the Board until his retirement in September 2004.
Brian Bickell, Chief Executive said:
"Shaftesbury's reputation, culture and values owe much to Peter's foresight and commitment in the formative years of the business."
In 1976 Peter joined the executive committee of the Cystic Fibrosis Trust, taking over as Chair when his father, a Founder Trustee, retired. In June 1991, in recognition of his service and dedication to the charity, Peter was awarded the OBE in the Queen's Birthday Honours.
Peter was himself a Founder Trustee of Dementia UK, a charity launched in 1995 by his sister, Jane Jason, following the death of their father from vascular dementia and remained on the board until November 2012. During his time as Vice Chair, he had a strong and steady influence on the charity's early development.
Jane Jason OBE, Honorary President of Dementia UK;
"I was grateful not only for his personal support but also for the considerable contribution made by JLF under his guidance, without which the charity would not have grown as it did."
A past Vice President of London Youth, Peter also served as President of England & Wales Blind Golf - one of the charities supported by JLF in Lawrence Levy's memory.
Maintaining a keen interest in the development of JLF's projects in Israel, Peter was also committed to the development of faith schools in the UK.  He served as a Vice President of Reform Judaism and as Chairman of both the Jewish Chronicle newspaper and the Institute for Jewish Policy Research (JPR).
JPR, News & Events release:
"Peter will be remembered by all of us at JPR with warmth and affection as a very supportive, modest, courteous and private man of great integrity, deeply held beliefs and generosity of spirit."
Peter is survived by his wife, Colette, three children and seven grandchildren. He will be sadly missed by family, friends and colleagues.