The UK has a history of charitable giving, in which JLF has played a vital part. In the 56 years since we were established we have allocated more than £30m to support a wide variety of charitable causes.
We derive our income from an endowment made up of the original gift by Joseph Levy in 1965 and the merger of the existing foundation with the Lawrence Levy Charitable Trust in 1999.  The endowment is invested to produce a financial return that we use to make grants and meet our running costs. We aim to maintain the value of our endowment so that we can continue to make grants for the foreseeable future.  The average value of our endowment over the last three years is £21.7m.  Our annual report contains information about our investment policy and how we invest our endowment.
Our income varies from year to year depending on the performance of our investments. Over a three year period we expect to spend on average approximately £725,000 each year on grants.
---
Our spending
This chart shows our spending over the last 3 years: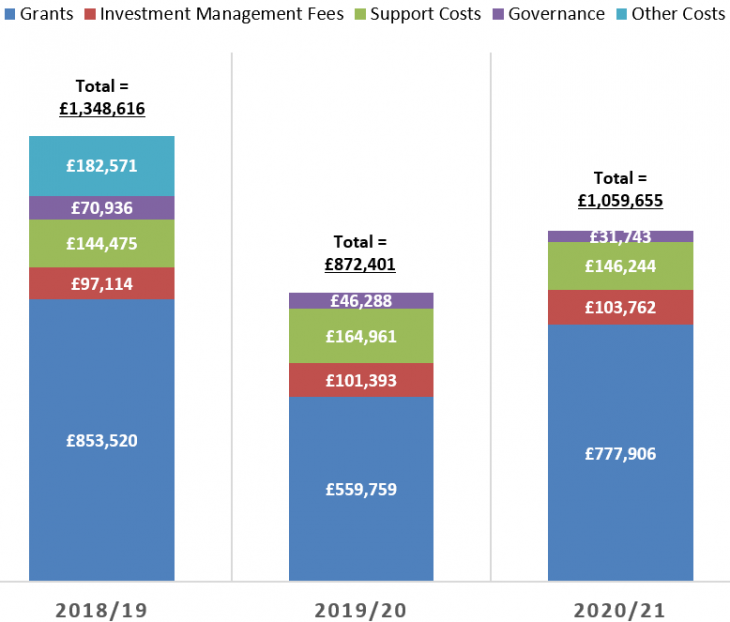 Our accounts
You can find out more about our finances in our annual report and accounts: